Give
Previous
|
1
2
3
4
5
6.
---
Tesco can come home soon
2010.07.27.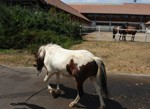 As you might have read in one of our previous articles, our pony Tesco has undergone a surgery in the animal hospital in Üllő after he had exhibited the symptoms of colic.
A nyílt utcán szurkáltak halálra egy lovat Érden
2010.07.22.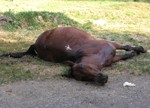 A nyílt utcán szúrt le egy férfi egy lovat Érden. A férfi tulajdonában lévő istállóból még további három súlyosan elhanyagolt állapotú lovat foglalt le a rendőrség. Az életben maradt lovak gyógykezeléséről, ellátásáról a jövőben a NOÉ Állatotthon Alapítvány gondoskodik.
Tesco – when "every little helps" is not enough
2010.07.19.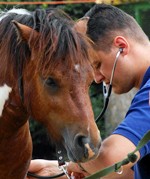 Tesco, our 3 year-old pony fell sick Friday afternoon, he exhibited the signs of colic. He was apathetic, hung his head, moved clumsily and had a high heart rate, and had no intestinal sounds (even though those are always there in healthy horses).
Öszvér beteg
2010.06.22.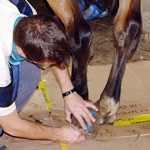 Öszvér lovunk csúnyán lesántul pár napja. A röntgen után kiderült, hogy patatályogja van. Jelenleg kezelés alatt áll, reméljük mihamarabb csatlakozhat társaihoz.
Álmos is gone
2010.06.01.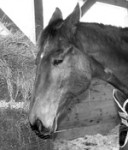 I'm driving home, can't see anything, my thoughts are wandering elsewhere. The windscreen wipers are moving at a high speed. Even the sky is crying for her, I think, with my eyes full of tears.
A hét jó híre
2010.01.29.

Makacs savós patairhagyulladással küszködő öreg kancánk, Álmos, hónapok óta nem volt ilyen jól, mint most - reméljük végre a végleges gyógyulás útjára lépett.
Horse Rescue Project
2009.12.21.

In Hungary, there is much left to be desired regarding the animal welfare of pets. For livestock animals, including horses, however, the situation is even worse.
Gazsiért gyűjtünk!
2009.12.01.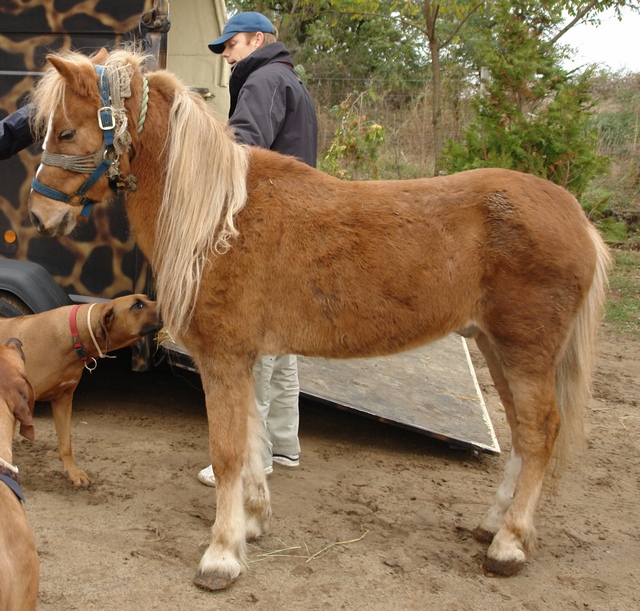 "Az önkormányzat a rendőrség és a Noé Állatotthon munkatársai menekítették ki azt a pónilovat, amelyet gazdái embertelen körülmények között, egy sötét, szűk és koszos sufniban tartottak a XVIII. kerületben." adta hírül a NapiÁsz 2009. november 9.-i cikkében.
Gazsi megmentése
2009.11.13.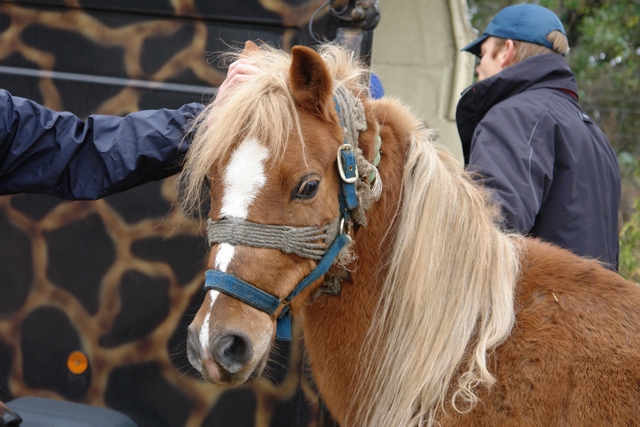 Gazsit 2009. november 6-án, a XVIII. kerületi Rendőrkapitányság kérése nyomán és munkatársainak segítségével elszállítottuk állatotthonunkba, mivel előző tulajdonosai ellen határozatot hoztak, aminek az értelmében Gazsit el kellett kobozni tőlük.
Mi történt ez elmúlt időben
2009.11.12.
Álmos lovunkkal az elmúlt hetekben elég sok minden történt. Gondoltuk megosztjuk a kedves olvasókkal a legújabb eseményeket időrendi sorrendben.
Életképek 2009.11.12.
2009.11.12.
Pár életképpel szeretnénk kedveskedni a lovak/ lovaink szerelmeseinek!
Álmos, a nagybeteg
2009.09.08.
Álmos, a 26 éves, levágás elől mentett kanca nagybeteg. Savós patairha-gyulladása komoly fájdalommal jár, nekünk pedig nagy gondot okoz a napi kezelés és patakötözés.
Tündérből Vipera
2008.09.02.
A Lovas élet c. lapban (9. évf. 2008/8.) megjelent cikk Vipera lovunk kalandos történetéről.
---
Previous
|
1
2
3
4
5
6.