Dog Log 02-13-2012-03.11.2012
2012.03.15.
Well, it's not easy to remember what has happened in the last couple of weeks. Just a few moments: we introduced dr NOAH. He is going to be with us this year and we hope we can secure the next year with his help. Several injured dogs have arrived, lots of surgeries, veterinary costs are high. There was a miracle as well, it's name is Virág, the retriever. We had a complaint againts illegal bellow ground poachers. And we had fun together as well.

Let's start at the beginning.

If you have a real family you need a real GP! Let me introduce you the GP of the Noah's family: Dr Noah. He's going to be with us during this year's 1% of the tax campaign. From what everybody can learn that we believe in miracles and that we don't put animals away.




All kinds of similarities with our popular and great doctor are caused by chance.
Dr Noah brings recovery instead of putting away. The four-footed star of this campaign, whose life is saved by our favourite doc at the first time is Pulcsi.
Thanks to our sponsors we have a chance to campaign again this year




Please accept it as motion picture. Spread it and think of us when you fill up your tax documents.



We mentioned the 1% and the campaign but we shouldn't forget to mention that the members of the Noah's family turned into party faces for a night and we started our campaign with a party and a caraoke evening.




The newest member of our herd, Debby arrived to our Horse-rescue team. We want to say thank you because without you she couldn't have had the opportunity for healing and to have a new, better life. Unfortunately things haven't happened as we planned.




She had several examinations and the vet confirmed that the hernia gate's size is about 4 cm and there's good news: no risk of intestinal obstruction. It turned out during the examination that the hernia was caused by some kind of trauma (like a kick). The vet's most important question was: when was the hernia generated?

Debi's previous owners detected it on 3rd of January so it can't be older than one month.

The point is: they cannot operate a fresh hernia.
We were puzzled because it's not easy to place such a big horse where she can't be hurt. Finally we decided to place her to the freak section with Carmen and Öszvér. That would be the safest place because the risk of being kick is low there.

During the familiarization Debi behaved like a true blood-horse (does this world exist at all?) and she surprised us. We didn't worry about Debi any more. She wanted to prove that se was the boss so she turned her back to Carmen and Öszvér. They didn't really react and walked away.




It's sure for now that Debi's surgery will cost 250.000-350.000 HUF instead of the previously calculated 150.000.


Unfortunately we have sad news as well.

Hofélia, our smiley, white, fluffy beauty passed away.  She became ill, wasn't able to walk, didn't have strenght. We rushed to the vet where she had a quick blood test with terrible conclusion. The results were so bad like a hundred year old dog's results. His condition was rapidly getting better. The ultra sound showed that her intestines stopped working. Intestinal torsion…surgery immediately… unfortunately it wasn't that: it was a rapid and huge intestinal necrosis. She didn't have a chance.
She probably had a bacterial infection, the investigation is still under process.
Hofélia arrived in September, she was found on streets. We weren't able to find her owners and surprisingly no one wanted to adopt her. It's an inconceivable, unacceptable and unprocessable loss for us. We have only one comfort: she is on a good place in a good company, having fun and smile a lot from over the rainbow. You will never be forgotten!




Several injured animals have arrived recently who were in need of hospital care, surgery. Bills are high but we never let the injured dogs down.

Némó has that 'sorry-for-being-alive' look in his eyes. He is an about one year old, small, black male dog. He has big ears and a huge heart. He was hit by a car at road 5. It sounds weird but this was his luck. He survived the accident and only had a few brushes but the medical examination showed an old and serious hip dislocation which was probably caused by a previous accident. It might have been caused by a car accident or abuse. Our vet operated his hip and leg immediately. He has a good chance for full recovery but it's up to his rehabilitation and aftercare.
He is out of the hospital and is held at Noah's hospital section. He could really use a temporary owner where he could recover and could have physiotherapy.




Némó's datasheet is HERE!


Tüske is a young, about half to one and a half years old short haired fox terrier female. She might be pure blooded. She was hit by two cars in Bátonyterenye. She was kind of lucky because she 'only' suffered hip dislocation. Animal rights activists asked for help from Salgótarján and we were happy to help because we never let a damaged dog down. She is out of surgery and she has every chance for full recovery. We hope there will be no complications. She is very thin and his hair is not in a good condition so we think he had bee non the streets for a while.




Sphira is an about 2-3 years old striped female dog. She was found in Színes Street int he 18th district. She was about to give birth but most of the fetuses were dead. The puppies were too big and they weren't able to be born and there was no one who could help Sphira. The phone call arrived int he last minute so we rushed to the vet with her because her life was in danger because of the dead puppies. She had an immediate life saving surgery but his condition was still life-threatening. Thanks to the help she is getting better by now but she still needs to be taken care of. Her general condition is still bad, she is very thin and neglected.
She is a shy little thing with big eyes and ears but she shows how grateful she is for saving her life.




Patkó is an about 8 months old fluffy, black male puppy. He was hit-and-run not far from Gödöllő. The shocked, seriously damaged puppy was lying beside the road. Fortunately he was seen and people asked for help. This is how hw arrived here.
We took him to the vet and the primary diagnoses said that his hip was broken and moved and he was also in shock. He needs a serious operation.





Angéla is a German Shepard mix female dog right after teeth-changing. She was found int he 16th district and she had a serious leg injury.
It turned out that her right pelvis and thigh were injured. Her injuries were caused by an old trauma. Her hip was broken but as she is jung it healed itself. But her thigh bone and the top of it cracked and this can't be healed without an operation.
She had the operation so she has a schance for a healthy and full life. She is a lovely young dog who is pretty scared and confused but she has a loveable nature.




All of them are seriously injured or ill dogs. And we haven't even mentioned the injured animals of our special projects or the Cat Saving Team. Our animal hospital is full, the bills are very high so in it's in your power please help us! Thank you!

Now comes a very serious and specific case.

WARNING! Shocking images and videos!
Bellow ground hunting is legal in Hungary. Foxes', badgers' and very often dogs' painful and slow death are caused by this type of haunting.
Specially trained dogs are needed for it and people prepare them by living preys. The victims are very often tame animals who have no chance in this fight.
The haunting itself is long, exhausting and painful both to the wild animal and the dog as well. Foxes and badgers fight for their lives for long hours while they are injured and terrified. And they often cause deathly injuries to smaller dogs.
For how long will we let this happen?

When will we say stop to cold-blooded torture and murder?
The Noah's nimal Shelter says it's time! We reported our first complain to the police!
The Foundation learned that people regularly share images and videos about their trainings and below ground haunting on netboard.hu-dog-jagterrier topic.
We believe that bellow ground haunting is an old fashioned form of haunting where animals have to fight in unequal situations. Unfortunately it's legal for those who have haunting licence whose dogs have the right examination and they have learance. But it's a well known secret that there are 'hobby bellow ground haunters' who haven't got any kind os clearance or licence and they do it for their own entertainment.
Dogs are trained by dead and living foxes and badgers. The animals' life, health, pain is absolutely not important for them.
The following film was uploaded by one of them to jagterrier topic. As you can see the dogs are about six months old. They are training on an injured fox.
WARNING! The video contains shocking images!
There are regular notes about poaching on the public forum illustrated by illegal throphies, reports and photos.
The following report comes from the same person who uploaded the video.
'Hello there!
The result of this afternoons bellow groun haunting is a fox, weights 12 kgs.
The short story is the following: We started around 4.30 pm and finished at 6 pm, I dug from Lidi right behing the dog, the fox was stuck and it`s back was out. I took the female out of it, enlarged the hole and let my 11 months old male in. He turned out and suffocated the fox and dragged it out of the pit.
Actually the original plan was a lovely walk with my partner.
We ask everybody who knows illegal bellow ground haunters or has any kind of knowledge about animal cruelty or low braking let us know on info@noeallatotthon.hu Thank you!
The images, videos are from the jagterrier public topic of netboard.hu or being owned by Noah's Animal Shelter Foundation!
We recieved several opinions, comments after the article was published. There are people who attack us and there are people who are on our side. We got treats but some wanted to join us. We won't stop because we can't stand animal cruelty anymore.
MIRACLE ... This word comes with Noah's Animal Shelter. And we want to introduce a girl who made miracle in front os our eyes again. She is Virág (protégé of Mini-shelter Project) an about 8-9 months old retriever girl. She was hit by a car two months ago but all her owners did was to get her home. They were watching for two months how the paralyzed puppy tries to move ont he ground. No vet, no ask for help, nothing. This could have continued forever if the neighbour hadn't arrived home and so the dog's condition and asked for help. Animal rights activists of Nyíregyháza rushed to help her but their vet couldn't do anything so she arrived to us. The primary examination didn't have good news buti t took only two days and she started to walk and smile. Unbelievable what this little dog did in a small time and we have got little miracles from here day by day since then.
We often mention the Noah's family and that we really feel that we not only save animals (even is the main goal is this) but we are a real community: we make animals, people, families move and join their forces.
One of our voluntaries summarized her first year in this big family.
We had to swallow our tears…
I don't want to write about a dog, cat or other kind os protégé this time as this is an important day for me… It happened exactly one year ago that I put my feet in and joined to this 'family'. With other words: Noah's adopted me a year ago.
Yes, I trully believe that Noah's adopted me. My data sheet would be ike this:
Name: Baldi
Birth: 10-15-1989
Arrived: 02-26-2011
Baldi's life was in ruins at the time of her arrival, her life was at a low point when she came to our shelter. Her rehabilitation was a long process. She was shy, quiet and shut-in at first. Then thanks to her work in daily basis she started to open up, to be herself, found friend, got experience. Her two mentors were Juli and Meggyes who taught her so she could learn a lot about her beloved animals, the horses. She was part of several experiences and attended a lot of events. She needed a lot of patience bit it might worth it. Her 'scars' healed and the Noah's Team has a new protégé.
From that first day I only have three memories: 1. horses; 2. Oh, God! So many animals; 3. I cried on my way home. Yes, I admit, I cried because I couldn't believe that there are so many animals who have to suffer and I couldn't take them home with me. At this point I decided to become a voluntary worker and to do everything I could for making these animals lives better.
My first day
Weeks passed by and i was close to those horses on every Saturday, I learnt about horses (well, I was taught) and slowly I became part of the Horse-rescue Team. I want to say thank you to my two mentors because of their patience and that they didn't give up on me and they didn't think I was less because I didn't know a lot of things about horses or that I had never idden a horse and I hadn't had an opportunity to learn about horses. I was just that crazy girl for whom horses meant everything.
Love at first sight
Good weather came and the event period arrived to Noah's life. I have to admit I was pretty scared on the first event because I had no idea what would happen but finally I didn't have to be dissapointed and I felt that there is no stopping. There were weird, funny and shocking experiences but Noah's events are just like this. I have lovely memories about my first procession on the Worlds Animal Day, about the first charity concert and the other events.
On my first event
I've got to know the members of the Noah's team and I found several friends who ar just as crazy for animals as I am. Fact- there are days when we don't understand each other but it's the same everywhere. I owe a big thank you to them and to every previous and future resident of the Noah's Animal Shelter. They helped me to become a new, better person and they helped me to leave the past behind and they protected me.
Noah's taught me a lot and I've experienced a lot since I arrived here. We had happy, beautiful and yes, terrible days as well. I learnt to accept the power of mortality and I'm still learning how to cope with that. I had an I still have protégés I will always remember
We deserve some relaxation..
You got me, yes… it was me
A lot of people have asked how my soul could survive seeing all these abused animals and I have to admit it's pretty difficult. I'm a touchy big girl but it often happened that I cried every single day, I felt that it was too much, it was enough, I wasn't able to watch all those injured animals and it hurt that I couldn't save all of them that we, people can be so cruel. After some time I continued my work because this is what I want to do and the bad comes with it. I'm driven by one thing… to help on animals in trouble so their life can be better becuse they deserve it.
The first year passed quickly I experienced so much that some people can't in a year. To put it in a nutshell I'm happy to remember for this first year and I do hope that I can spend several more years as a pert of this team.
Of course holiday cannot pass without Noah
Just a feeling
People say we cannot choose our family but I did it!
Baldi
Unfortunately my tears are not coming only from happiness. We had such an experiment we thought that could never happen in Hungary. Shock and desperation – two words I can think of and my voice falters every time I speak about that very day.
A single mother with four children, seven dogs, a cat, an untenantable house and an uninterested world.
We happen to get in a family tragedy, we suffered a lot, we were able to save the lives of eight animals but we couldn't help to the human beings – it was way beyond our possibilities.
The Zugló Family Support Service asked for our help. When it's in our power we try to help to the authorities. Although we think it wouldn't be our and the civil society's job to spend the little money we have to help out the state. But usually these cases are so specefic we don't have time neither opportunity to stop thinking: WE HAVE TO SAVE LIVES!
It was the same in this case as well because there were only two ways: we help out this family and adopt their six dogs or the authorities take the woman's four children – under the age of 12 – away and they will be placed in foster homes.
We were said that there were only small dogs: the female was a dachshund mix, while the male was a chihuahua mix and they had multi-generational puppies. We kept thinking and ont he next day we left for the family's home with some people from the Family Support Service.
One of them said that they had been in touch with the mother for a few years. They had helped them to get that flat – given by the local government – where they had lived since then. They had been given the flat restored two years befor that day, they had got it clear and unencumbered. It might be small but secure for the family of five with their one dog. After that the supervision of the family was taken over by a community and they lost contact with the service. Until now when one of the kids school indicated that he missed too many days from school. The Service visited them and they were surprised to experience the things had gone wrong since hey had last met.
As we got closer to the flat we could smell that the place was musty, moldy and rotten. It's unspeakable what we saw in there: everything was wet, unbeievably dirty and smelly. The furniture was insufficient: a used-to-be bunk bed, a filthy chairbed and a crappy table. While we tried to breath we kept asking one question: where can the four children live? There were beds – well, they were bed once, a long time ago but now all we could se were holes and springs, animals jumped in and out of them and everything had the smell of urine and faeces.
We went there for six dogs but we finally got seven and an underfed cat as a bonus. The agreement was this: the woman give up the animals voluntarly and she might keep her children. We collected the terrified animals – some of them had never left that flat before that and we left for the Shelter – and tried to keep our ters back.
We know we coudn't do more than that as our job is saving and rehoming animals but it's not easy to forget this memory and not to ask our questions.
How could this happen in Hungary nowadays? That family must have neighbours, the kids are in school, where are the teachers, parents? When they are sick they go to a doctor, there's a shop they buy goods, they have a postman who brings their letters. How could the world be this impassive that no one has seen that this family, these children are in trouble and they need help?
Someone at the Service said that the mother was mentally unstable, which means nor her personality nor the circumstances are suitable for raising four children. When we were there the children were in school but as far as we know the Service put them in state care.
I told this story to some of my acquaintance and eight out of ten said that they know about similar families (in shcool, créche) who were in trouble but no one does anything as "this isn't their business" or "they don't want to get involved in others business".
We saved the animals but we couldn't help on this family. The Noah's Animal Shelter want to ask everybody for NOT BEING UNINTERESTED. This is our business, our responsibility to say a word, and warn people when we see that someone – a person or an animal – is in trouble.
All my respect to the Family Support Service for doing everything for families in trouble. They help by patience, helpfulness and solutions when they can. A notification, a phone call can save lives
IT STARTED, or the tick season is here again :((
The official spring is not even here, the frost has just gone but the first victim of an infected dog has already passed away in our Shelter. Two other dogs could survive only because of the quick intervention. Take care of your dogs!!!
Ticks kill a lot of dogs every year. This illness (blood pigment wetting) can be fatal for dogs if we don't see the signs soon enough and the dog doesn't get treatment in time.
Ticks contaminated with pathogens (babesia canis) caused illnesses start in April and most of the infections are reported in May-June-July. But as these cases show we can't be careful enough and because of the slight winters we have to be cautious in every season, even in winter as well.
After a twinge o fan infected tick it akes about 2-20 days until the first signs can be seen. They can be the followings:
- High fever (even over 40 degrees)
- lack of appetite
- langour
- blood in urine
- yellowness
The infection damages hemoglobin and causes spleen-, liver- and kidney failuire.
In case of finding a tick in our dog we have to rush to the vet if we see any of the signs. This is really the case when every minute counts.
Photo contest of injured dogs
Do you have a dog with three legs, a cat with one eye or a blind hamster? A fish without fins. You didn't want to enter it for a competition because of its disability… Your place is here! We know very well that they are just as beautiful, smart and clever as their healthy fellows and it's time now to let it know with eerybody! Send us the best picture of your 'faulty' pet and conquer the public and you can also win prizes ont he 2nd cat day of Noah's Foundation on 1st of April!
There are three categories of the contest: dogs, cats and other animals. Animals are allowed to enter if they have some kind of diabilities: a missing eye, leg, ear, or it is blind, deaf ( temporary deafness doesn't count ) One person can enter only one pet in a category so if u have a cat with three legs and a deaf dog you can enter both of them but only in different categories by a self made photo. If your pet's disability can be seen it has to be obvious on the photo. It doesn't have to be adopted from Noah's shelter.
You can send your entry via e-mail to noecicafoto@gmail.com in which you have to give the owner's name, address, phone number, e-mail address, the pet's name, disability and it's short story ( how it happened, for how long you have had it). The photo's size has to be at least 1200x1800 pixel in 150 dpi. We continously upload the photos to Noah's Facebook page in the right album.
Deadline: Saturday midnight, 03-24-2012
You can like or share the photos but in the end it's not the number of likes that matters.
A three-member jury will pick up the winners. (Kaunitz Tamás photographer, Heidt Gábor creative director og Playground media agency and Rávai Zsuzsanna amateur photographer.) They will also choose the best six photos of each categories. Ont he 2nd Cats Day of Noah's (on 1st of April) you people can vote for the best ont he site until one pm and we will give a Viewer's Choice.
The winners of each category and the iewer's choice will get a gift pack as a donation of Keverekkutya.hu
We are looking forward to receiving your photos!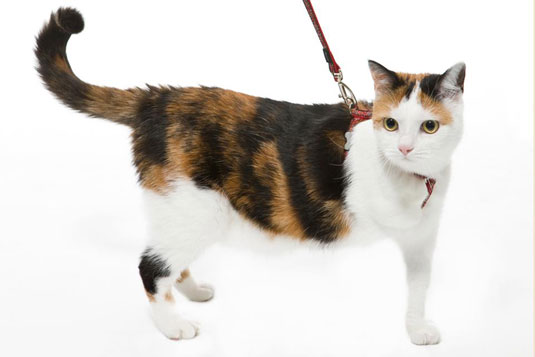 2nd Noah's Cats Day on 1st of April, organiser: Catsaving Team of NOAH's Animal Shelter Foundation.
We are looking forward to seeing everybody who loves cats and wants to spend a lovely day in our Shelter. There are going to be cool programs, guests, performers for children and adults as well. 
Go on cat owners, shows u show many of you are out there!
Raffle prize: a valuable Swarowski jewel!
Our favourite column: MY FIRST PHOTO WITH MY NEW OWNER
You can support our Foundation by 1% of your personal tax income as this is the biggest source of our revenue, we finance our animal saving job from this.
Our TAX number
18169696-1-42
Share