If you have questions about Valentin mama, please send an e-mail to !
A mother dog and her 3 puppies have been caught with help of a group of people. The father of the babies also is in safety with the help of the Kóborka Animal Protection Association. We named the mother dog Valentin mama. She has given birth on an abandoned lot where she hid her babies in an outbilding. Officially she lived next door and she had an owner who didn't know about the puppies. They gave up the dogs and promised not to keep other dogs.
She was born in 2017 and she is not adoptable now because she is still nursing her puppies.
We will look for a family for her where she will be loved for as long as she lives and where she will be treated as a full member. She can't be adopted just as a garden dog.
For more information call 0036 30 221 1299 or visit us at the shelter in the 17th district at the end of Csordakút street from Monday till Saturday between 10am-15pm.
babái: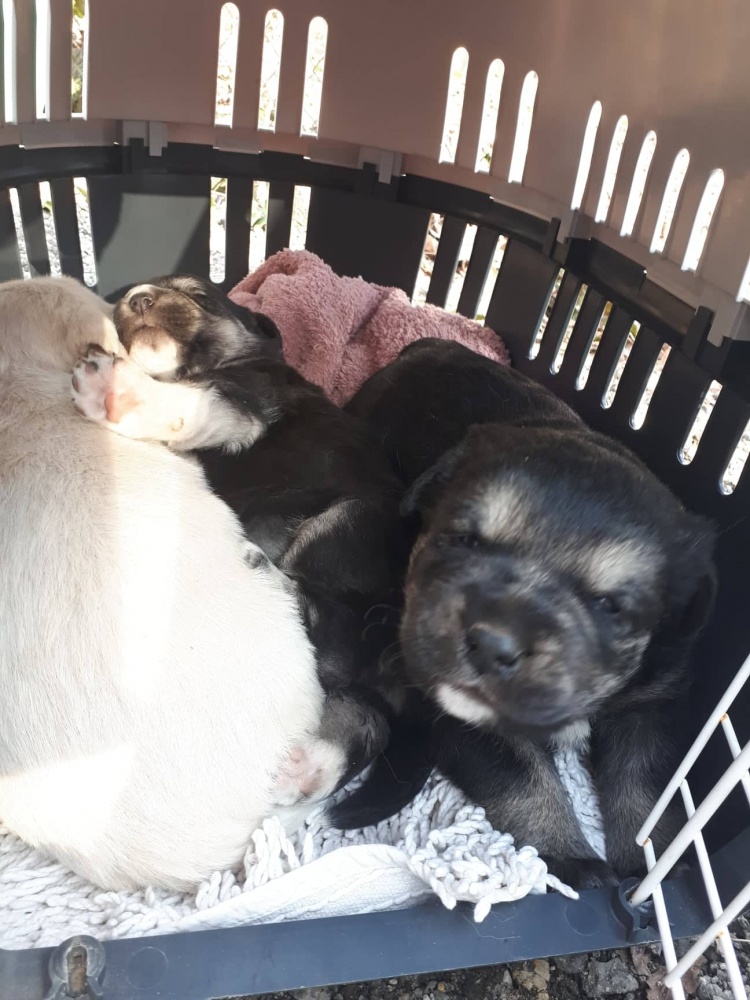 More pictures
HERE!

A Tetszik gomb eléréséhez sütik engedélyezése szükséges.