If you have questions about Panama-van gazdijelőlt!, please send an e-mail to !
A vizsla like mother dog came into a village from time to time. She was always thinner and her teats were always bigger as time passed. An animal lover started to follow her to find out where she lived. What she found was beyond her wildest dream. She found a ruined, deserted house full of trash. She didn't find any puppies only a young dog who was skin and bones. He was probably the only survivor of the mother dog's previous litter. He was also locked into a bodega without food and water. He needed immediate medical care.
The puppies were later found in the woods not so far. The rescuer took her to Panama (the name we gave her) and the little family was reunited.
Panama was in a bad shape. She was skin and bones and very weak. Her treatment was started right away. Even though her condition she was a very devoted mother. She did such a good job that her babies are up for adoption now.
She was born in November, 2015. She is a vizsla like female dog who is very patient and humble.
We want to find a family for her who will show her that life is good and she can trust people again. We are looking for a family for her where she will be treated as a full member and where she will be loved for as long as she lives.
For more information call 0036 30 221 1299 or visit us at the shelter in the 17th district at the end of Csordakút street from Monday till Saturday between 10am-15pm.
When she came to us: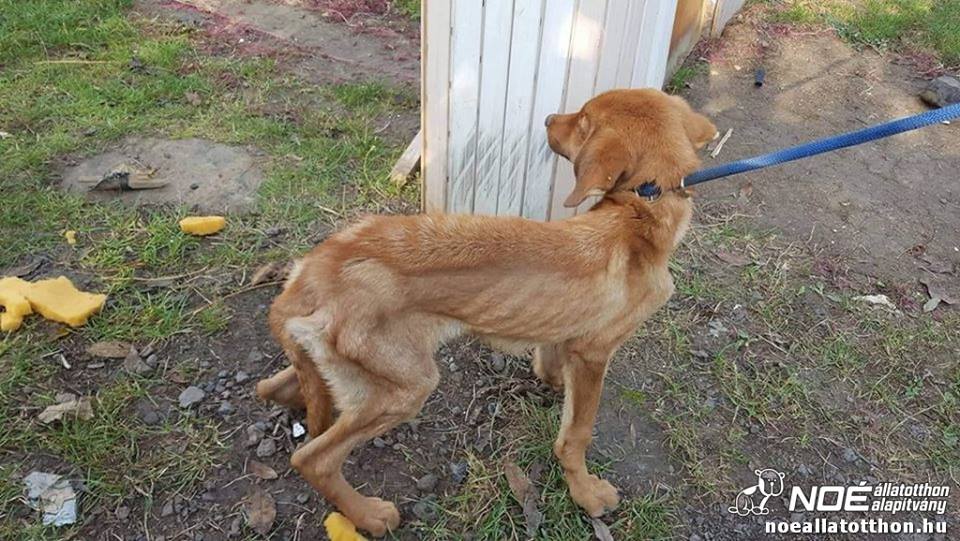 2018.december
More pictures
HERE!

A Tetszik gomb eléréséhez sütik engedélyezése szükséges.