Well, it is a fact that we won't get us into our new pet's heart with it, as it is a great challenge for every cat to like the visit at the vet. In short: they hate it. However, taking this step right after having adopted a pet is inevitable as we really need to know whether out pet's health is in good condition or there are any health deficiencies that need to be treated.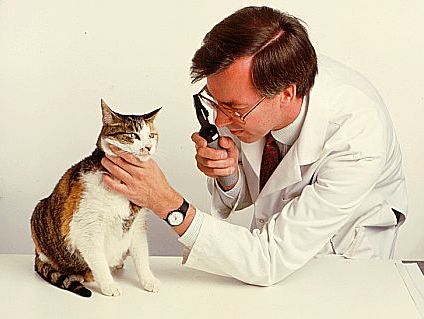 Cats have a different view of it either way and see it as a great terror. As it really is a terror for them. So…
The first type of cats is the so called
VICTIM
. – They are the ones who lie curled up on the examination plate, surrendered to fate, letting the vet to force down some medicine on their throat or to measure their temperature at the other end… auch!
The second type is the
PASSIVE STRUCTURE
. – These cats don't strike there with their sharp claws saying 'hey, what the hell are you doing there?!' – but they do warn you. They yell and mew and the owner of some vet assistant has to keep them down until the hurting procedures are carried out. The members of this group exercise suffering on the highest level, and they misbehave not only at the veterinary but they go on: as soon as the carrier's door is closed they start to rave and storm and suffer spectacularly whatever far the vet may be of them – and they continue it until reaching the surgery's door. We are lucky if we have come by car. In case we need to take our cat home by means of public transport, we shall expect for earning people's disdainful glimpses or pity.
And the thirds type is every vet's nightmare: the
BLOODCAT
. – They are the ones who try to cling on with all their claws when the carrier's door opens so that we need to shake them out. And when we manage to get them out, they start to fight, scratch and bite, and would give anything to make their escape from the hands of this barbarian creature that would even cut their claws… Usually, they don't get away without getting some injections as they have to get some consciousness altering agents (sedative) so that they can go through the most basic examinations. Later they would regard it better to fall under the second class but, of course, as cats forget easily, we shall take into account this kind of behavior when going to the vet again.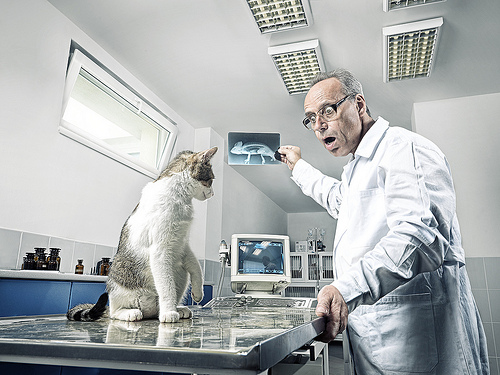 Following the first examination we shall only prepare out pet for the drama of the annual vaccination, hoping that no problem arises in the meanwhile. In case our kitty falls under the second or third category, it proves to be useful to learn how to pack the carrier from above.
And now, we can head for home to show the house to the newcomer where they are going to spend their lives and which, by arrangement, they are somewhat allowed to destroy.
Viki and Ági
A Tetszik gomb eléréséhez sütik engedélyezése szükséges.