A category itself. A notion. Zolika.
Zoltán. Zoli. Zolika. I have been trying to write about him for several days now, but it doesn't seem to work. Even though he has been the protagonist of several articles already as the braveheart knight, the street fighter macho-man, the nightmare of the dogs, the lover-boy. Or at least the very Zolika,
whose appearance and look, his zigzag ear which was injured in an epic battle, suggests this image. Ok, he IS actually the nightmare of the dogs. But apart from this, he is a sweet, purring, cuddling little lap-sitting kitty. One just takes a look at him, his blood runs cold because of his agonizing glance, and no one would ever think what kind of a precious, dear friend and loyal company there is behind this face gaining, rough outlook.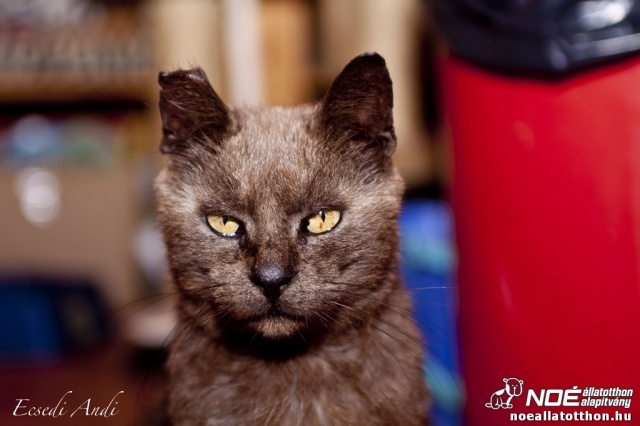 Zolika does not have a keeper. There is no one who would cuddle and pet only him. One could say that there are plenty of other cats looking for a home that is true. Zolika welcome the visitors on the cat yard during the summer and became a real iconic figure of cat saving. Fortunately, he was temporarily taken into during the winter, then as spring arrived, we were expecting him back to the
cat yard. And although all the volunteers are madly in love with this wonderful tom-cat, we were still hoping, that this would be his big year that would bring about a real Family for him.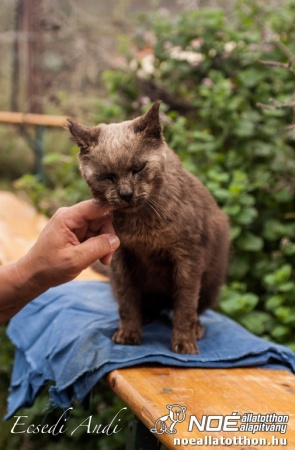 However, this spring brought really bad news instead. As it turned out, Zolika was diagnosed with positive cat AIDS. And this is the reason why it was so hard for this post to be written. The shock. The fear. The helpless sadness. Zolika cannot come back to the cat yard. He cannot be the favorite of everyone anymore. He cannot make new friends on the programs and adoption days. He cannot scare the dogs wondering by the fence to death.This is because Zolika is infectious to the other cats which means that he can only be adopted as an only-cat kept inside the house. Special attention for the strengthening of his immune system is
required. Although are hearts are broken for him, for the sake of the other cats' safety, we at Noé have to keep him in a cage which is not a long-term solution obviously.
We are looking for a keeper for Zolika. We are looking for someone who, even for a moment only, tries to look at Zolika from our point of view. This moment would be enough for him or her to fall in love with him immediately….And Zolika would be able to spend his remaining years in safety and
love. At home. Within a family. With a keeper.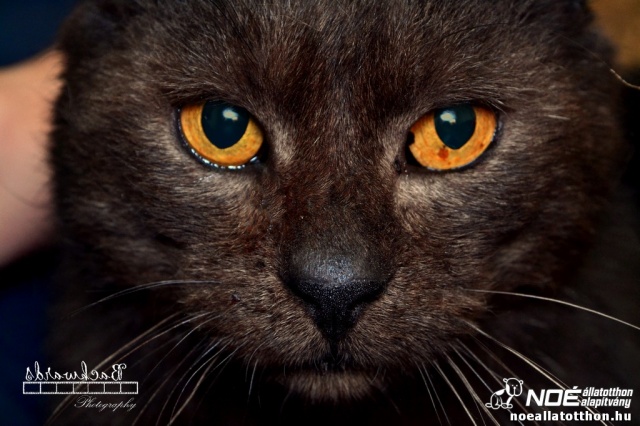 We are waiting for the application of the dream-keeper to the macskamentes@noeallatottjon.hu email address.
Similarly to the other cats, Zolika can also be supported by transferring to our bank account OTP 11710002- 20085016 (please write the name of the kitty in the comment field) and you can also adopt him
virtually
.
A Tetszik gomb eléréséhez sütik engedélyezése szükséges.