Do you remember Batyu (Bundle)? He is the tomcat who was left in a bag on the way to the shelter saying that he should get on with life alone… starting with gnawing the bag out. Luckily we didn't let him do it but helped him and started to look after him.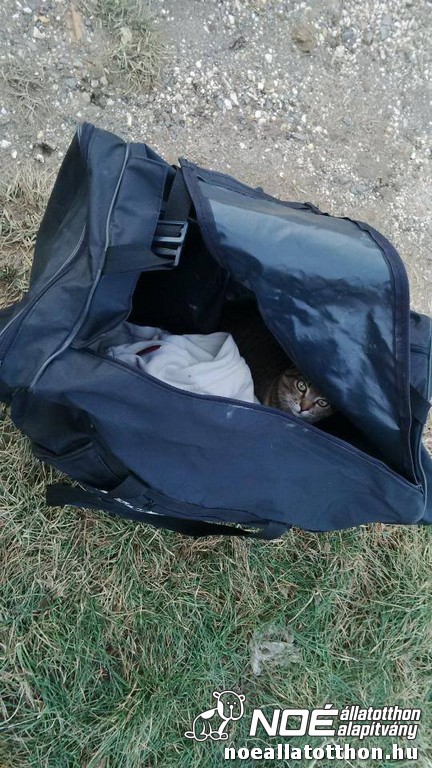 It soon turned out that he's a cute and playful little guy. Although he was thrown out, he didn't complain. He was taken to a temporary owner where there are many other cats and dogs, and he didn't protest against this either. When there was feeding time, he didn't scream not to be left out. Hm. We started to be suspicious…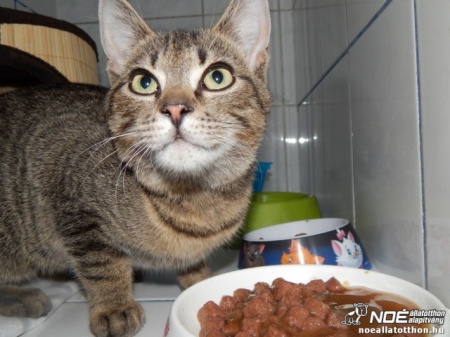 It slowly turned out that he is a cute mute little kitty! Soon all the temporary owners have become jealous – ' I want a mute cat too…! ' - and they tried to bargain: ' I give you a three-legged and a half-eared for him', ' I exchange a lame dog for him!' , etc.
Anyway, those who have met naughty cats are aware of what a great asset Batyu has(n't) got in his throat. We're looking forward to get applications from those who love purring kitties but don't want to be woken up at 6 in the morning by ear-splitting meowing demanding for food from a 3 –centimetre distance.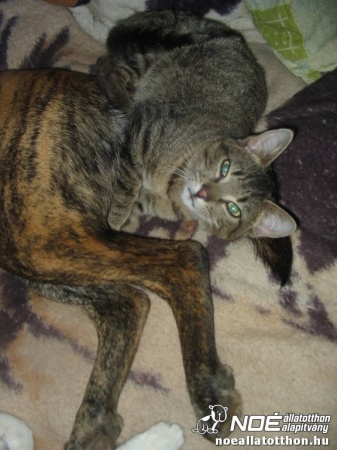 Latest news: What a marvel! Batyu started meowing! Not in a nice pleasant way but as a normal cat: ear-splittingly.
You can apply for Batyu by writing to this email address: macskamentes@noeallatotthon.hu
Thank you!
A Tetszik gomb eléréséhez sütik engedélyezése szükséges.