Name: Pearl-Gazdis!
Sex: Female
Born: 2013.05.08.
Arrived: 2015.05.08.
If you have questions about Pearl-Gazdis!, please send an e-mail to !
How did a beautiful snow white female cat end up in a dirty 7th district chimney? Since she is not only breathtaking but also spayed and has a flea collar we assume that someone is
looking for her…unfortunately she doesn't has a chip so we can not know for sure. For now she is placed in a comfortable nook, we got rid of her countless fleas, and can not stop admiring this beauty who is slowly emerging under the thick layers of soot.
We are waiting for her master to show up, with photos and supporting documents.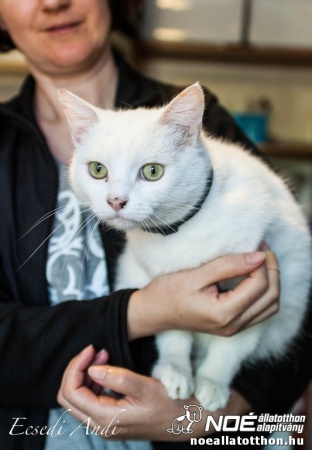 Gallery
A Tetszik gomb eléréséhez sütik engedélyezése szükséges.
Megosztom a Facebookon