Name: Tihamér-Gazdis!
Sex: Tom
Born: 2014.09.01.
Arrived: 2015.01.02.
If you have questions about Tihamér-Gazdis!, please send an e-mail to !
Tihamér is around 4 mounths old, he entered from our waiting list with his brother, Teodor.
He spent the first four mounths of his life ont he street so he is still a bit shy. However, this does not mean that he would be against the caressing or snacks. He reciprocate the kindness with kindness, and if we scratch his ear he starts to purr endlessly. Only a caring new owner is missing from his life.
Vaccination and sterilization is obligatory in order to adopt him.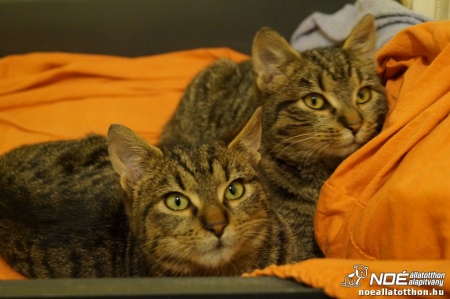 Gallery
A Tetszik gomb eléréséhez sütik engedélyezése szükséges.
Megosztom a Facebookon