Name: Gabi
Sex: Female
Born: 2000.05.01.
Arrived: 2012.06.25.
If you have questions about Gabi, please send an e-mail to !
Gabi and Pipi were rescued from being put to sleep. Sadly, their owner had to go to a hospice and other family members have simply decided that they do not want the cats anymore. Both Gabi and Pipi are frightened at the moment, they don't understand what is happening. As they are neutered and have received all necessary vaccines, we could place them in our yard.
If you are interested, please contact us at noecatrescue@gmail.com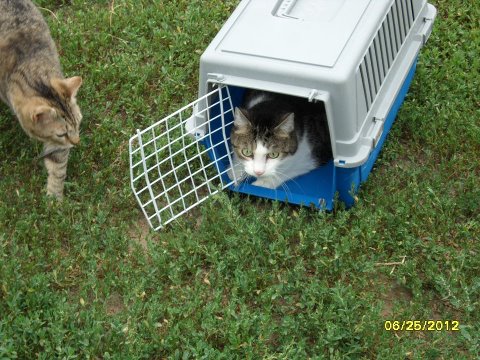 A Tetszik gomb eléréséhez sütik engedélyezése szükséges.
Megosztom a Facebookon